We just returned from the U.S. Social Forum in Detroit, Michigan. Driving into the city felt like driving into the aftermath of war--
a war starting in the 1960s
, waged against the working class people of Detroit.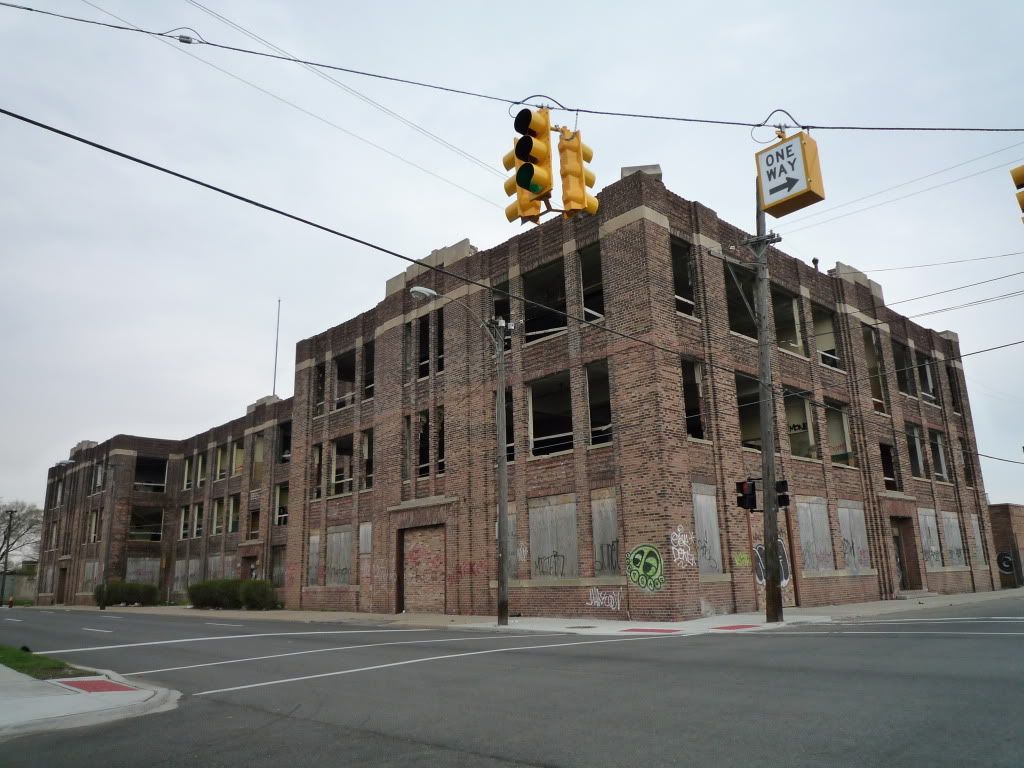 Abandoned buildings (and sometimes entire blocks) with most, if not all of the windows broken out. Graffiti. Vacant lots by the dozens. Home after home collapsing after foreclosure and neglect took over. And peppered throughout this devastation: the shiny GM tower, three monstrous new casino-hotels, and several luxury condos.
Bountiful Cities made this trip to learn how the people of Detroit are taking back the land, making it a mecca of urban agriculture. What we really learned about is the beauty, resiliency, determination, and creativity of the people. Public transportation was inconsistent and we didn't have bikes, so our feet were in the street for much of our stay.
We wondered through neighborhoods and down streets that sometimes seemed endless (Detroit is a big city!) and were always greeted with a smile and a blessing by the people we met. Here in the South, we take a smug pride in our "friendliness", but we don't hold a candle to the genuine heartfelt kindness and love that the people in the streets of Detroit had to share.
We met members of the
Detroit Black Food Security Network
who run the D-Town farm and work hard to educate about and promote urban agriculture as a sustainable answer to our food security issues. We stumbled across several community gardens tucked into vacant lots.
We visited Tyree Guyton, founder of
the Heidelberg Project
, a visionary art installation project in a neighborhood long affected by the corporate oppression we continue to see in Detroit today. We listened to revolutionary leaders, both elders and youth, who are changing the face of Detroit and putting the power in the hands of the people.
Grace Lee Boggs
age 95, a woman active in shaping the change we see happening today, spoke at the forum and continues to be clear that connecting with each other and working together is the way forward. We listened with our whole selves.
At Bountiful Cities, our focus is urban agriculture and food security (issues inextricably connected to justice of all stripes), so we commit to taking what we learned in Detroit and acting on it here. We're not the only folks in the Asheville area working on this topic--we have kindred spirits in the form of individuals and organizations working hard to do their part. We're interested in creating our own urban food security network--creating the space for us all (whether we represent an organized group or are simply interested in the topic) to come together and take action steps to make our community food secure--especially for those among us who are most vulnerable.
Another world is possible. Another U.S. is necessary. We are the ones we've been waiting for.